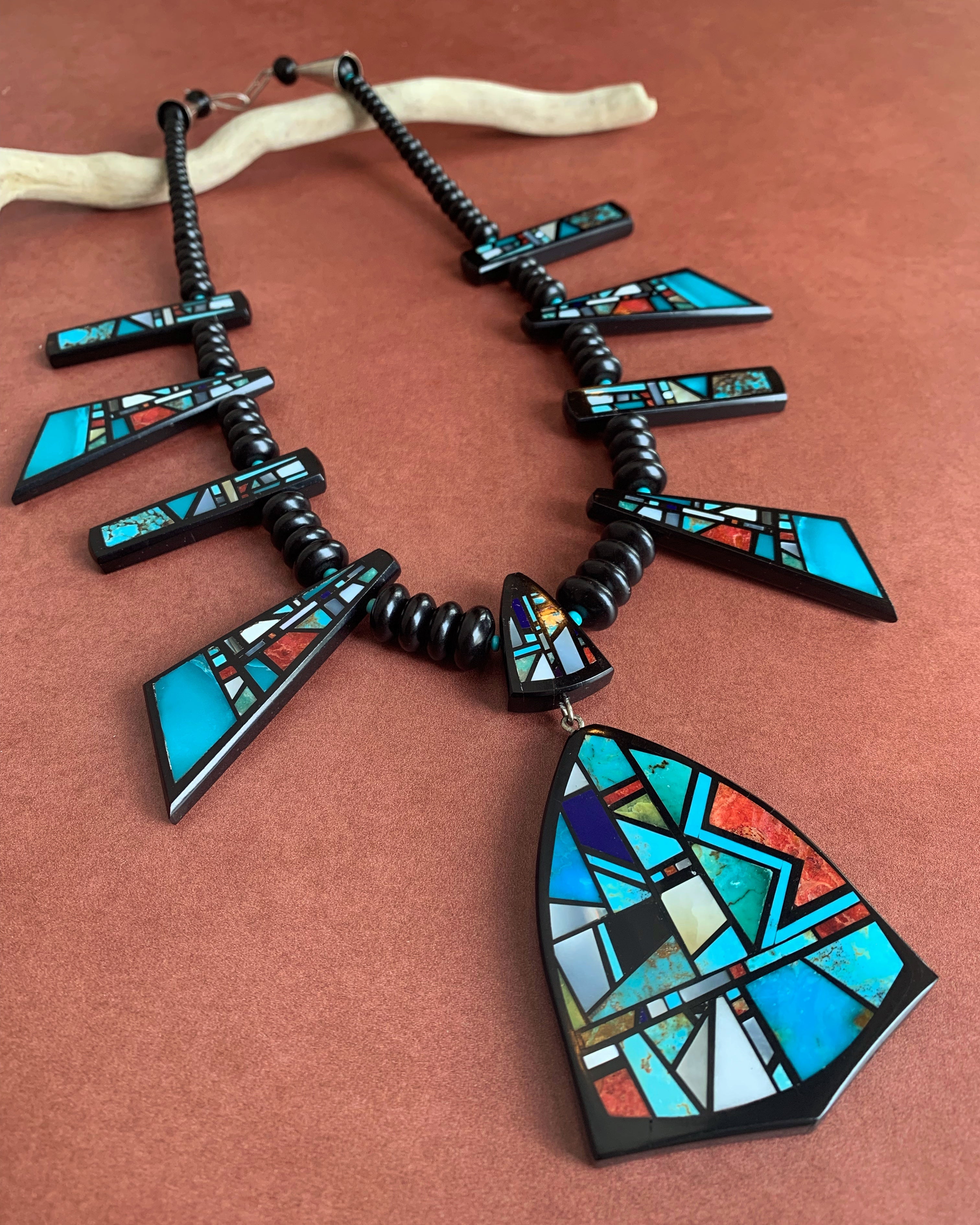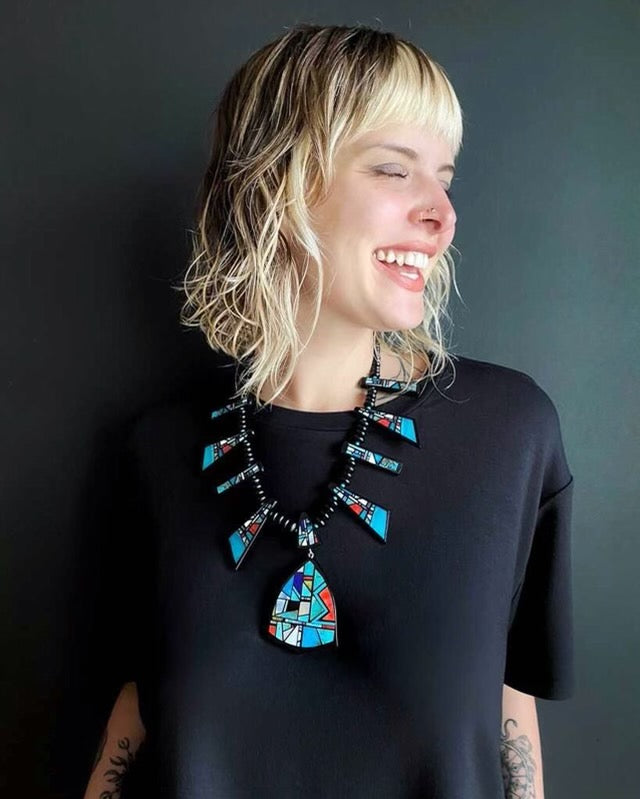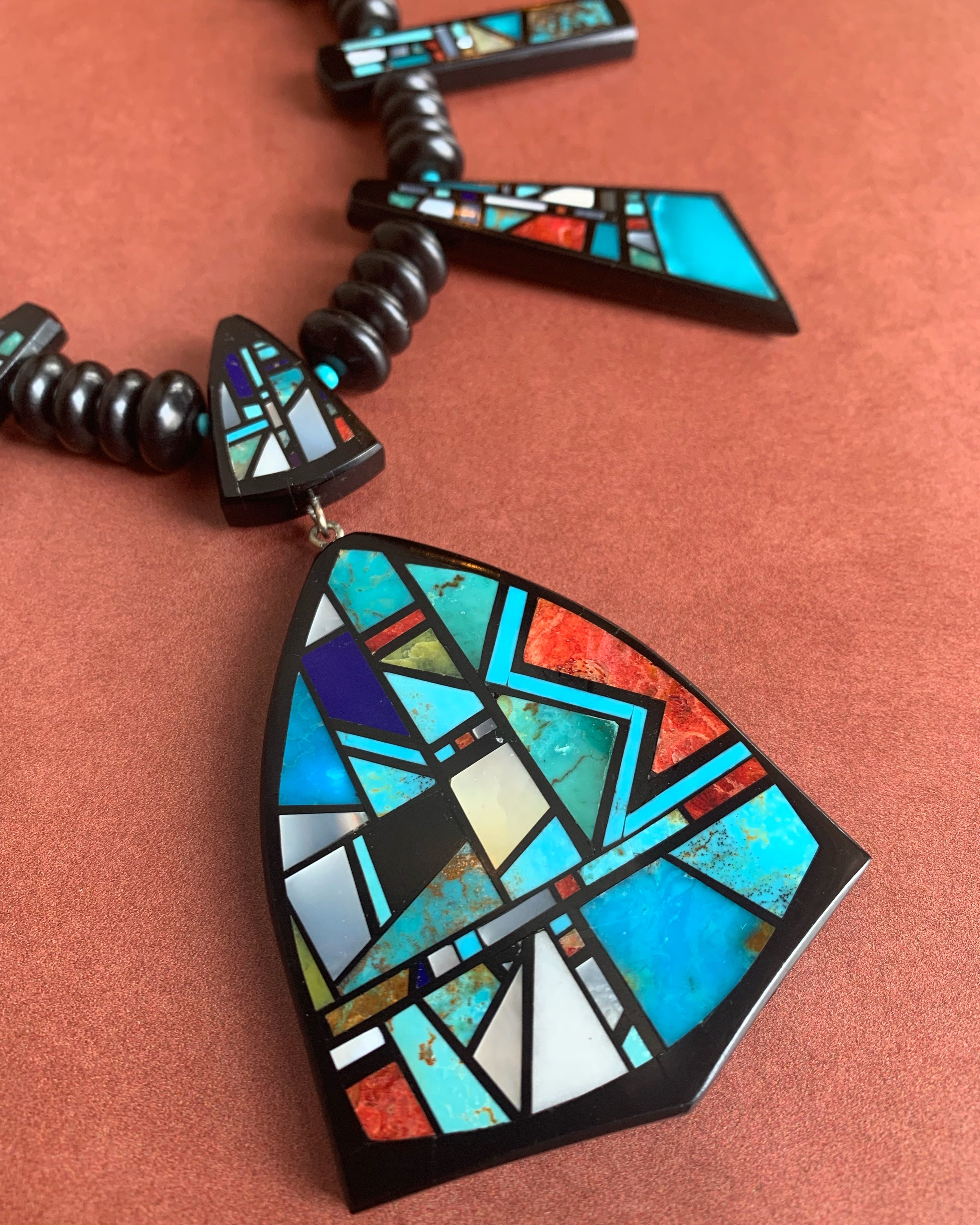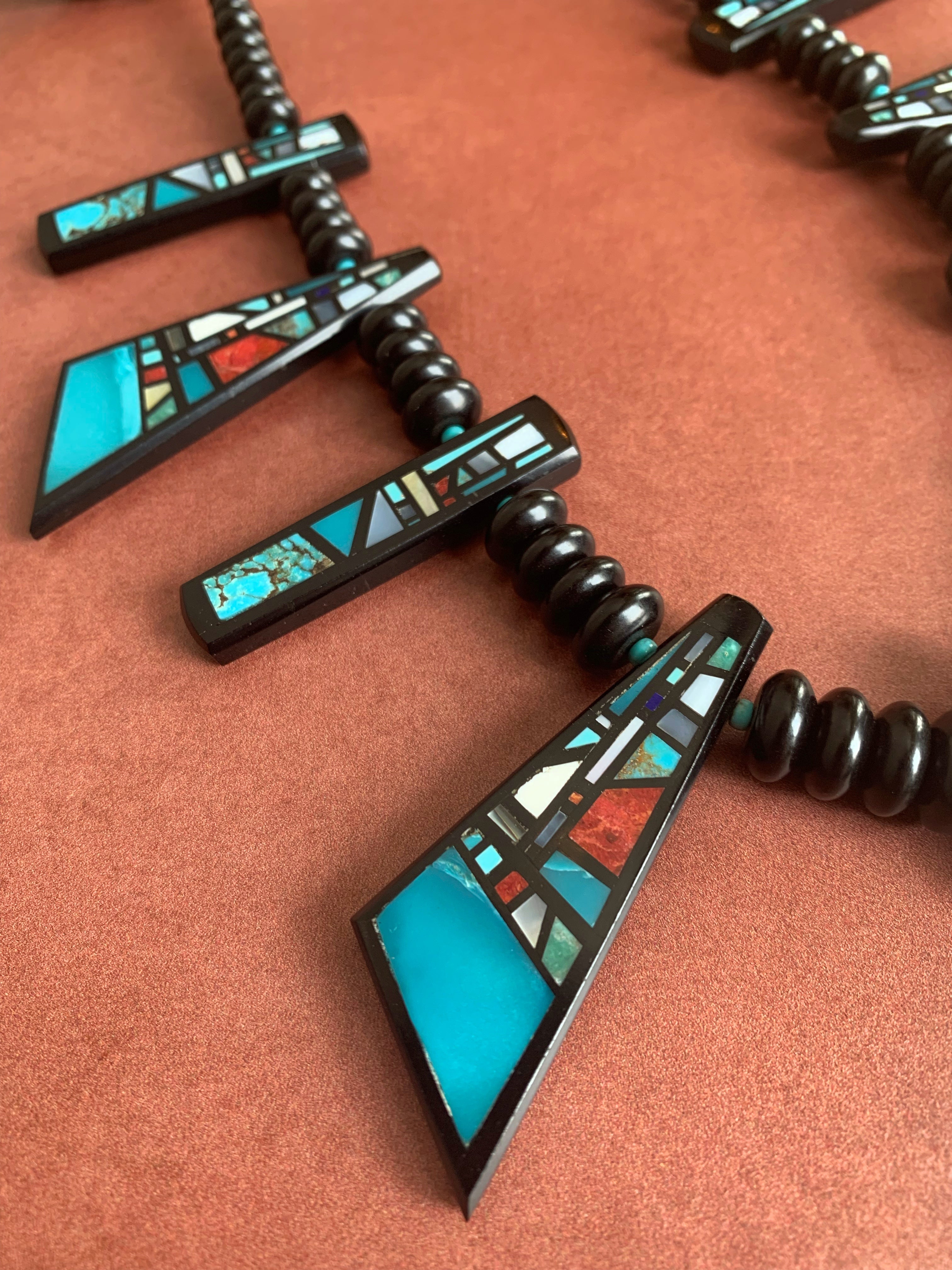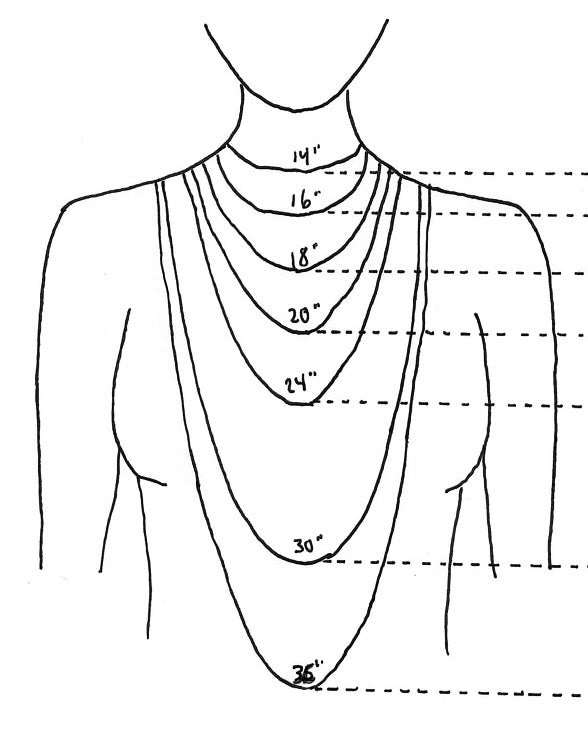 • KHE-WA • multi-stone inlay necklace
Sale price

$1,070.00
Regular price

$2,140.00
(/)
---
FEATURES:
20" Santo Domingo inlay necklace
sterling silver s hook clasp
intricate mosaic inlay with various stones
THE STONES:
TURQUOISE
• wisdom
• protection
• growth
LAPIS-LAZULI
• awareness

• organization
• friendship

MOTHER OF PEARL
• self-discovery
• communication
• encouragement
CORAL
• confidence
• happiness
• harmony
JET
• grounding
• protection
• clarity
SERPENTINE
• control
• understanding
• clarity
THE METAL:
• SILVER - moon energy
• love
• intuition
• well-being
THE MAKER:
Each stage of Chris's early life brought him a step closer to becoming the jeweler he is today. He first began making silver jewelry as a student at the Santa Fe Indian School. But his experience with heishi beads started early, when only six years old, he started cutting heishi from melon shell and baby olive shell in the centuries old tradition of his Pueblo. By the time he was ten, he was doing inlay work with little leftover pieces of shell, jet, serpentine, and turquoise.
After an early start, Chris left jewelry making for a three year period when he served in the military from 1990-1993 during the first "Desert Storm." He says he "always had jewelry and all sorts of designs running through my mind." Upon returning to the U.S., he took advantage of military training to learn culinary arts. He then pursued his new career as a chef at local casinos but always with "jewelry on my mind." In 2004, he decided to make jewelry his full time job, and he's been creating mosaic inlay ever since.
Chris's design inspiration comes from research in museums and through looking at old pictures in his relatives' homes. His grandfather was one of the Santo Domingo inlay artists who used car battery casings to back mosaic jewelry when traditional materials were unavailable during the depression era. Show and tell from Chris's grandmother and mother were other sources of design ideas.
Chris is now married with four children, still living at the Pueblo and one of his motivations in his jewelry making is to keep the Santo Domingo traditions alive. He has started taking his own children to selling trips or shows and is teaching them the art as part of his effort to pass traditions down to new generations.
TIMEFRAME:
IN STOCK, WILL SHIP WITHIN 4 DAYS
for more information on this listing, please call or text us! (828) 299-4751
Choose options